SOFS Autumn 2021 Newsletter
December 9, 2021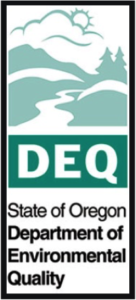 Greetings from Southern Oregon Food Solutions!
Hoping that you are enjoying the beautiful display of the change of seasons and the celebration of the end of the fire season.
While Southern Oregon Food Solutions has not been meeting regularly, there are two important – quickly upcoming events. We are also looking for ways to support this community going forward.
Urgent!!! The deadline for public comment to DEQ is Monday Oct 25 at 4:00pm. Please read below and click on the link to submit your comment.
The Oregon Department of Environmental Quality (DEQ) is getting closer to finalizing rules for a new Climate Protection Program. They have made some positive changes to strengthen the rules; but a few key policy design features still hang in the balance. We need your help to make this program as ambitious as possible and make progress in the fight for a healthy climate future. Join us in sending a clear message to DEQ: the time for bold climate action is now! https://bit.ly/3DBHZA6 This is a link where you can fill out a form and submit. Or you can email the agency directly by addressing your email to: GHGCR2021@deq.state.or.us
The first issue with the current draft that has to be changed is that the % reduction per year target is too low. Scientists are now saying we should be reducing 7% per year, and this draft has it at 3% per year.
The second issue is that the projects that will be funded by purchases of carbon offsets don't include nature based solutions of carbon sequestration like regenerative agriculture.
The third issue is that the current draft provides exceptions to certain stationary industrial polluters, and only asks for voluntary plans for reductions to be updated once every five years. This is totally out of touch with our current situation. We only have this decade to fix this problem. There should be no exceptions and periods between reviews and updates need to be shorter.
There are currently no climate pollution regulations on major industrial emitters in Oregon.
A Gathering to say Farewell and Good Luck to Anna Cassilly
We're going to gather at Garden Way Park (also called Soroptimist Park) on Thursday October 28, 2021 at 2:00pm to wish Anna Cassilly good luck and farewell as she is going to be moving to Corvallis.
Garden Way Park
771 Garden Way
Ashland, OR 97520
If you'd like, please bring a dish or appetizer or snack that you'd like to share. Totally optional.
Let's hope it's good outdoor gathering weather! 
Contact Flavia Franco. Flavita10s@gmail.com 408-242-9933 for questions about this event.
Supporting Community Efforts to Address Climate Change
One of the many activities of SOCAN (Southern Oregon Climate Action Network) has been the establishment of the County and City Project.
If you are looking to get involved, you should contact Lorrie Kaplan: Lorrie@socan.eco
Also, Annette Mills of the Corvallis Sustainability Coalition has started the Statewide Grassroots Climate Action Network.
Now is the time to be part of a larger group. We need to be heard, and show up in force to make the necessary changes happen. Please contact amills@willamettewatershed.com to get added into the group and get involved to help Oregon make this transition. 
Our underlying goal… 
…is to minimize food waste in order to reduce greenhouse gas emissions.

We do this by working in community to educate and inspire action for food production, usage, and disposal.
We can do this by supporting organizations that are already working to fill gaps in the food cycle in our community, and organizations already working to address climate change. And we can do this by becoming visible advocates for reducing greenhouse gas emissions like preventing food waste. There are opportunities to plug in – here are a few:
There are vacant positions on the Ashland climate related commissions: 2 positions each in the Climate Policy Commission, and the Conservation and Climate Outreach Commission.
Local city council meetings need to have citizens show up and express their concern and request action to reduce greenhouse gases. Find out when your council meets and show up (and invite your friends to show up) to make comments that get entered into the public record.
Established organizations in our area that are working on food issues need volunteers. Through connecting to others, we bring our community closer together, and that will allow us to thrive.
And as restrictions are lifted, Southern Oregon Food Solutions will be looking for opportunities to be tabling – perhaps partnering with other local organizations.

Finally…
A highly recommended autumn read: "Regeneration; Ending the climate crisis in one generation" – compiled and edited by Paul Hawken. Just reading the first few pages so far, but it promises to be very powerful. Excerpts from the book were captured in the recent Fall 2021 edition of the Sierra Club magazine.
We are now three quarters of the way through 2021. Major legislation is being held hostage in Washington D.C. because it includes climate change legislation. Now is the time to generate a groundswell of public sentiment to overcome opposition. Please do what you can to help push cities, counties and states toward reduction of greenhouse gas emissions before it's too late. We are in the decade that will make all the difference to future generations.